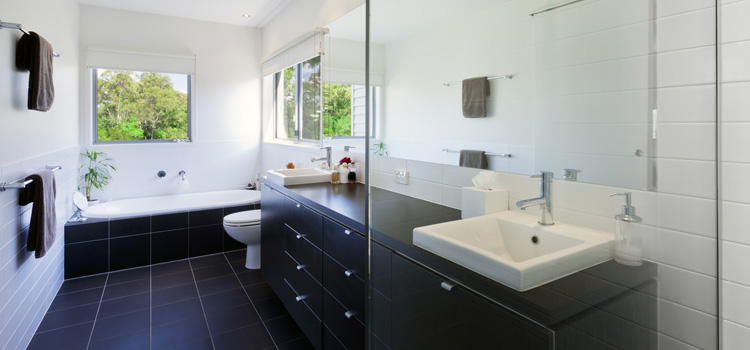 We offer the finest Rest Room Refurbishments in Dublin. As a bathroom renovations company we have an excellent working relationship with all the local bathroom and tiles suppliers. We have all trades Plumbing, Electrical, Carpentry, Tiling, Painting etc in house allowing our team to carry out all the work in the shortest space of time, with the least amount of disruption. This means that once you have picked your bathroom suite and tiles from these suppliers we can organise everything for you so that you have a relaxed and stress free installation. We do not compromise on our quality and always deliver on our promise.
All the work is VAT refundable under the Home Renovation Incentive (HRI) Scheme.
All our services are tailor-made to the client and we pride ourselves on making life easy for our customers by being able to project manage and install their bathroom within an agreed time and budget.
Bathrooms
Wet Rooms
Disability Bathrooms
En-suites built into existing bedrooms.
Pinnacle Construction has a wealth of experience to bring your dream project to life. With our dedicated team on hand to answer all your questions, offer advice every step of the way and to work within your budget for your dream bathroom renovation.
We currently hold and maintain:
Employer's Liability
Public Liability
Contractors All-risks Insurance's. (Our brokers are Arachus Insurance, Letters confirming same available upon request)
We are also registered with NSAI, SEAI, RECI, RGII, CIF and Kinspan Solar. Contact Pinnacle Construction today to see how easy a process it is to bring your space to life within budget and for you to be proud off.
The Home Renovation Scheme will be refunded in the form of a tax credit of 13.5% of the expenditure in the repairs that qualifies. This is then offset against your income over the next two years. The 13.% tax credit effectively negates the Value Added Tax to zero on the qualifying work and it does so up the value of €30,000. The Scheme was introduced back in 2013 and for those interested, to qualify for the Home Renovation Scheme, the renovations to the property must be carried out between October 25th 2013 and 31 December 2018. The extension to 2018 was introduced in Budget 2017.
1. Contact our office


Contact our office by phone ( 01 68 555 75 ) or email and we will arrange a time and day for our sales rep to call out to you.
2. Sales rep visit


We pass on your contact details to our sales rep and they will call to let you know when they will be arriving. (There is no charge for visit)
3. Free written quotation


The sales rep will survey what works need to be done and will give you a free written quotation for a Bathroom Refurbishment.