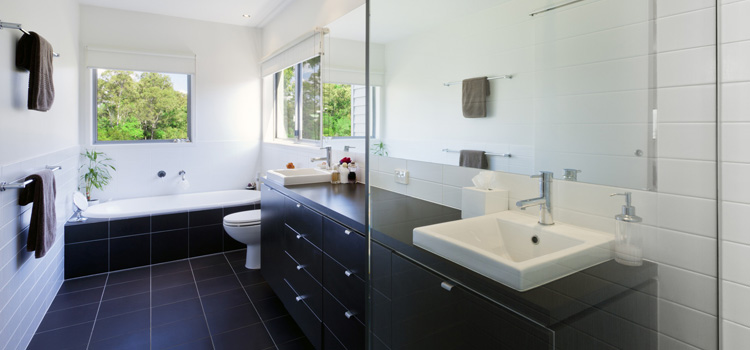 We offer the finest Rest Room Refurbishments in Dublin. As a bathroom renovations company we have an excellent working relationship with all the local bathroom and tiles suppliers. We have all trades Plumbing, Electrical, Carpentry, Tiling, Painting etc in house allowing our team to carry out all the work in the shortest space of time, with the least amount of disruption. This means that once you have picked your bathroom suite and tiles from these suppliers we can organise everything for you so that you have a relaxed and stress free installation. We do not compromise on our quality and always deliver on our promise.
All our services are tailor-made to the client and we pride ourselves on making life easy for our customers by being able to project manage and install their bathroom within an agreed time and budget.
En-suites built into existing bedrooms.
Pinnacle Construction has a wealth of experience to bring your dream project to life. With our dedicated team on hand to answer all your questions, offer advice every step of the way and to work within your budget for your dream bathroom renovation.
We currently hold and maintain:
Contractors All-risks Insurance's. (Our brokers are Arachus Insurance, Letters confirming same available upon request)
We are also registered with NSAI, SEAI, RECI, RGII, CIF and Kinspan Solar. Contact Pinnacle Construction today to see how easy a process it is to bring your space to life within budget and for you to be proud off.