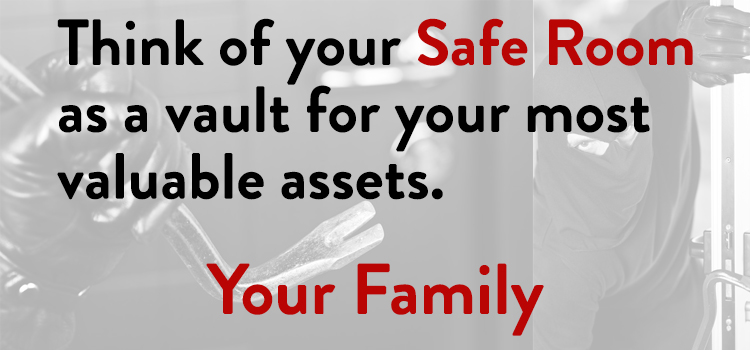 Dublin householders have been urged to be on their guard after figures revealed a surge in the number of break-ins across the capital last year.
We specialise in converting existing rooms into Safe Rooms and therefore firstly check the degree of security already provided by the existing structure. The degree of security required is decided by you and we often find that by reinforcing the existing walls and by paying special attention to the door we can comply with our clients' requirements. However, should it also be necessary to reinforce the floors and ceilings we will do this also.
We install fireproof safe rooms for your home or workplace. The safe room will not only provide a safe place to store your valuables but also provides protection from intruders while you wait for help to arrive. We can make any existing room in your home or business into a safe room.
The safe room is a room usually located in a central location in your home. The safe room should be surrounded by other rooms with usually just one entrance. The purpose of this room is to provide an ultra-safe location within the interior of the home, where the family can retreat during a robbery or other threat.
The safe room is a box reinforced and supported on all six sides. Think of this as a vault for your most valuable asset, your family. While these can also be used to store valuable possessions such as cash and jewels this is typically intended as a safety zone for the residents of the home.
Home Security Panic / Safe Room Features:
Reinforced Steel Walls
Reinforced Steel Floors and Ceilings. (If Necessary )
External Ventilation.
Standby Power System.
Self Contained CCTV System.
Remote Access to Emergency Services